News item
European Commission moves to ban products made with forced labour on the EU market
In September 2022, the European Commission has proposed a draft regulation to prohibit products made with forced labour in the EU market. Are you wondering what this guideline entails? And what it could mean for your company? In this article we will answers some frequently asked questions.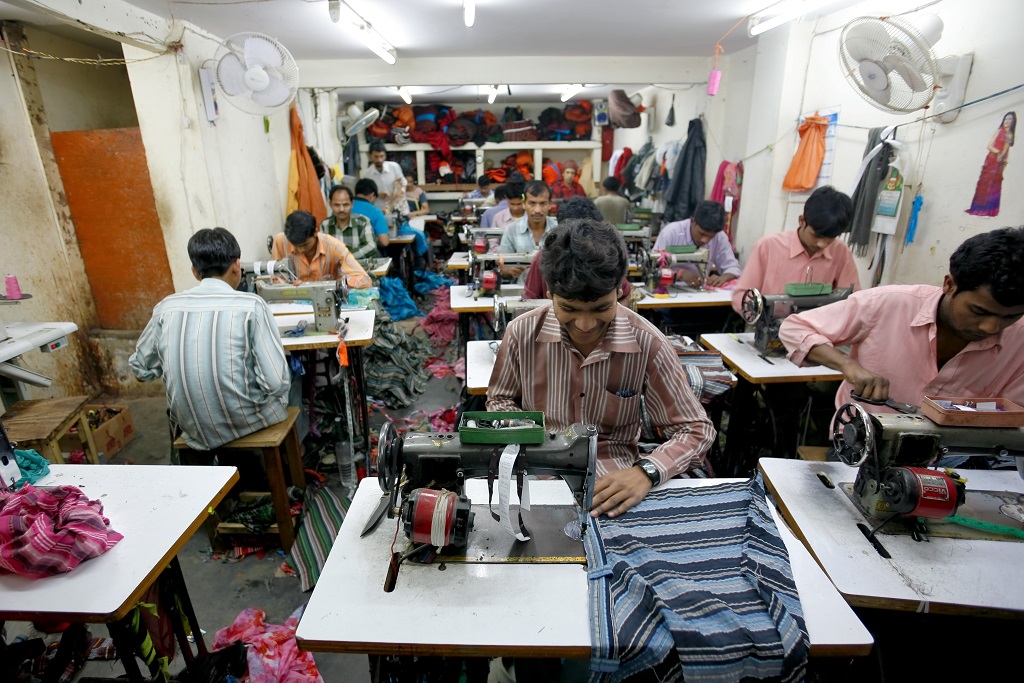 © SER
What is forced labour?
According to International Labour Organization (ILO), forced labour is "all work or service which is exacted from any person under the menace of any penalty and for which the said person has not offered himself voluntarily".
Forced labour is a serious violation of human rights. Unfortunately, the use of forced labour happens regularly. ILO estimates that about 27.6 million people were in forced labour in 2021.
What does the regulation require?
The proposed regulation states that products that are made with forced labour cannot be placed or made available in the EU, nor they can be exported to the EU. The regulation applies to all companies, regardless of size and sector. Forced labour is unfortunately reported in a large number of sectors of the economy, such as textiles, mining, renewable energy and agriculture. According to the ILO report, it also takes place in every continent in the world, including Europe. The majority of it takes place in the private sector, some of it is imposed by States. With this regulation, the European Commission aims to tackle this problem and urge companies to do business responsibly.
How will it be enforced?
Member States of the EU will appoint a competent authority responsible for supervision of the regulation. Competent authorities will check whether companies have violated this regulation on a risk-based approach. It means that competent authorities can start an investigation based on the information from third parties, such as civil society organisations. In their assessment, competent authorities will focus on the companies involved in the steps of the value chain as close as possible to where the risk of forced labour is likely to occur and take into account the size and economic resources of the companies, the quantity of products concerned, as well as the scale of suspected forced labour.
The authorities will start investigations on products for which there are well-founded suspicions that they have been made with forced labour. They can request information from companies and carry out checks and inspections, including in countries outside the EU.
If investigation determines that products were made with forced labour, competent authorities will order the withdrawal of the products already placed on the market, and prohibit to place the products on the market, and to export them. Companies will be required to dispose of the goods.
What is next?
The proposal will be discussed by European Parliament and Council of the European Union. It will be enacted 2 years after it is agreed and adopted.
How companies can prepare?
In order to prepare for the implementation of this regulation, companies need get insight into their supply chain and increase transparency. They can do this through engaging in human rights due diligence.
The Organisation for Economic Cooperation and Development (OECD) recommends a 6 step due diligence framework for companies which consists of the following:
Embedding responsible business conduct into the company's policies and management systems

Identifying and assessing actual or potential adverse impacts in relation to the company's operations, supply chains and business relationships

Ceasing, preventing and mitigating adverse impacts

Tracking implementation and results

Communicating how impacts are addressed

Providing for or cooperating in remediation when appropriate
How can International Responsible Business Conduct Agreements support you?
International Responsible Business Conduct Agreements are partnerships between companies and different stakeholders, which aim to improve working and environmental conditions in the value chains of different sectors. These sectoral agreements can help companies build and improve their human rights due diligence and prepare for the upcoming legislation. More information can be found on the IRBC website.
---