SER report "Seizing opportunities and managing risks – the relationship between the SDGs and IRBC"
More action is urgently needed to reach the UN Sustainable Development Goals (SDGs) in 2030. Companies, governments, citizens and NGOs have to do much more than they do now for sustainable business.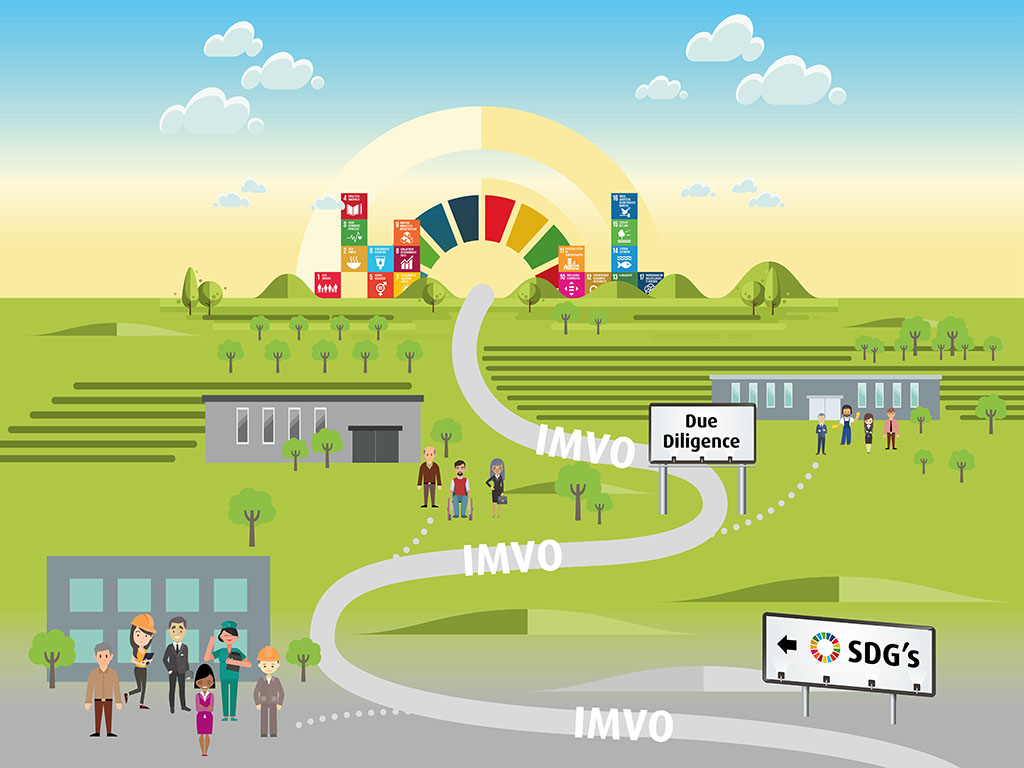 © SER
This is what the Social Economic Council writes in its advisory report "Seizing opportunities and managing risks – the relationship between the SDGs and IRBC".
Sustainable development goals
In 2015, the United Nations General Assembly adopted the 2030 Agenda for Sustainable Development and its seventeen Sustainable Development Goals (SDGs). The SDGs include the eradication of extreme poverty and hunger, healthcare and education for all, inclusive economic growth with decent work for all, sustainable consumption and production, and urgent action to combat climate change.
The SDGs have been embraced by governments, international organisations, businesses and civil society organisations as inspiration for joint action. At the same time, evaluations show that the attainment of the SDGs is still worryingly remote. More effort is therefore required from all the stakeholders, who need specific guidance on how to move forward.
The Council's vision
The Council considers that there is much to be gained by linking IRBC and SDG policies. The two perspectives can be mutually enhancing. As a broad, holistic and international framework, the SDGs offer a common language and focus, linked to the time horizon of 2030. They thereby provide a global context and guideposts for IRBC policy. The SDGs inspire businesses to contribute to sustainable economic development. IRBC, on the other hand, helps to turn the commitment required by the wide-ranging and somewhat abstract SDGs into real-world business practices. In other words: the SDGs plot a course for IRBC policy, while IRBC policy fleshes out the SDGs. Integrating the two can therefore drive both IRBC policy and the fulfilment of the SDGs forward.