SER issues advisory report on deeper, fairer single market: Benefiting from Europe
In the month leading up to the European elections, the Social and Economic Council of the Netherlands (SER) will issue an advisory report on a deeper, fairer single market. Although there is no doubting their love for Europe, employer organisation chair Hans de Boer and trade union chair Han Busker feel that there are things that Europe needs to do better.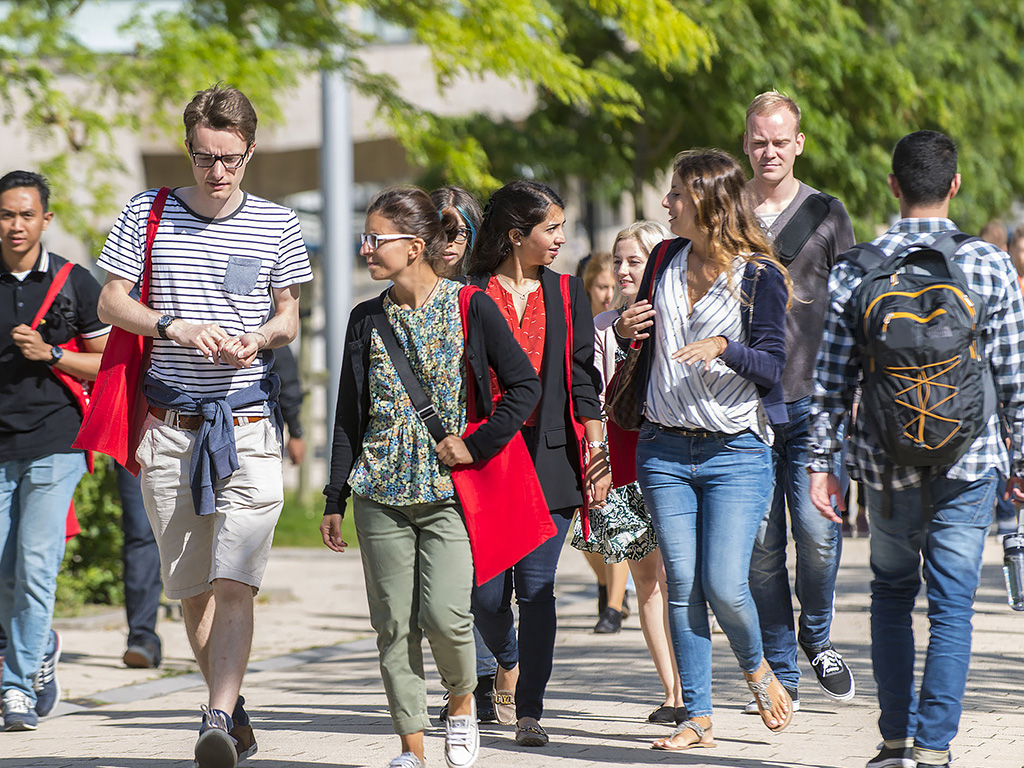 © Ronald van den Heerik/HH
Corien Lambregtse
The key message of the SER Advisory Report on Europe has the unanimous support of the social partners: The Netherlands needs the EU to tackle the global issues that determine our prosperity, such as climate change, migration, increasing protectionism and digitisation. At the same time, according to Hans de Boer and Han Busker, something needs to be done to strengthen support for Europe. The advisory report Priorities for a fair Europe: stronger together in an uncertain world identifies the issues that need to be high on the agenda for the next four years.
The British want out, so why are we staying?
De Boer: "As an open trading nation, we derive enormous economic benefits from Europe. But I don't even think that's the most important thing. Europe's importance is much greater than just as an economic power. Europe is an open democracy, a continent rich in history and culture. Europe is a way of life. That's why we have to cherish Europe. We need Europe to act as a counterweight against other political power blocs in the world. And, really, I do see Europe's failings. The uncontrolled migration from outside the EU and the problems with labour migration within the EU, for example. But that does not alter the fact that I feel European".
Busker: "Europe has brought our country a great deal. It is simply not possible to separate the Dutch economy and its labour market from Europe. Europe is extremely valuable. That's a story we like to explain to our members. At the same time, there are concerns about how Europe is developing and about the fault lines that are emerging. So we have to do something about that. If we want to maintain support for Europe, we will have to ensure that Europe becomes more socially aware. Otherwise, people will think that Europe is bringing them unemployment and unfair competition from other Member States. This will create a negative image."
How deep is ordinary citizens' love of Europe?
De Boer: I'm sure that support for Europe is very deeply ingrained in many people's minds. At the same time, many people also see that Europe is failing to manage the things that are so important to them. We are talking, for example, about immigration and security, but also about European public procurement rules that have gone far too far. Many citizens feel that Europe is too preoccupied with minor issues and neglects the bigger picture. We need to emphasise more clearly what Europe does for us. We need Europe if we are to solve major problems such as migration and climate change, and also to keep up with China and America in terms of technology and innovation".
What should Europe's top priority be for the next four years?
Busker: "Equal work for equal pay or, in other words, decent work. That's the top priority for our members. Europe must therefore take action against companies that exploit workers by paying low wages or imposing poor working conditions. The rules do exist, but they need to be more strictly enforced.
De Boer: "If anything is unfair or perceived to be unfair, we have to do something about it. There is little difference between what the employees and the employers want in this respect. If we leave people out in the cold, we'll be in trouble. It is therefore unacceptable for a Dutch employee to feel that he or she is in competition with a Polish employee.
How do the social partners help to make Europe more socially aware?
De Boer: "We demonstrate that Europe is not just about the economy, but about prosperity in the widest sense of the word – for everyone. That's why social dialogue is so important. We try to find all kinds of ways to draw the attention of European politicians and administrators to this issue.
Busker: At the heart of Europe, we advocate for strengthening the social rights of European citizens and for sustainable, inclusive growth. Of course we would like the improvements to go faster, but decision-making processes are slow."
What do you regard as the added value of this advisory report on Europe?
Busker: "The added value is that we are honest about what the benefits of Europe are and what is still going wrong. We are showing that there is a need to improve things, such as the effect of unfair competition on labour costs. We agree that all countries and citizens in Europe need to do better and that we want to reduce the differences between countries. This is what we call 'upward social convergence' in the advisory report. It's a very important concept.
A Dutch employee mustn't feel he or she has to compete with a Polish employee.
In doing so, we are demonstrating that we do not want competition based on the lowest costs and the lowest prices, nor do we want to average out the high and low costs. Instead, we want to do everything we can to bring the whole of Europe up to a higher level of prosperity, so that all EU citizens can benefit equally from it."